Have you ever thought about dropping out of medical school? Have you ever felt that it's all just too hard?
Perhaps it's the night before your big multiple-choice examination. You suddenly realise that guessing C isn't as solid a strategy as you once thought it was.
No! Your world comes crashing down.
You then do the unthinkable; you idly dream about how easy life would be if you were in some other profession. Wouldn't engineering or law be nice?
"Oh! If I'd gone and worked in management consulting instead, I'd be rich by now!"
"I could have been a professional Morse code translator, but I chose to study medicine. I would have been so loaded if I'd done that instead of going through medical school for all these years."
It's not uncommon to hear people say things like this. The presumption is that life would have been just as successful, if not even more so, in some alternate leg of reality.
Unfortunately, the truth isn't so simple.
Your unrequited love
Let's talk about romance for a second.
The person you're interested in, stalking or uncomfortably fantasising about performs some tiny action, like saying hello to you. What does that mean? WHAT DOES THAT MEAN?!
Nothing, really. But it becomes over-interpreted by a lot of people.
Even if you've been married for 40 years, you never fully know what another person is thinking. Despite that, many singletons will still resort to detective work, insisting on picking apart the complex signals that are supposedly being transmitted to them.
Example 1
Scenario: He or she texted you back with a playful emoticon.
Over-analytical interpretation: HE OR SHE IS JUST SO INTO YOU. HE OR SHE IS INTENTIONALLY USING PICTORIAL COMMUNICATION TO EXPRESS THIS DEEP CONNECTION.
Actual meaning: He or she texted you back with a playful emoticon.
Example 2
Scenario: He or she lightly brushed your hand.
Over-analytical interpretation: THERE IS NO WAY IT WAS AN ACCIDENT. HE OR SHE WAS SUBTLY DECLARING HIS OR HER UNDYING LOVE AND THIS MEANS HE OR SHE IS THE ONE. YOU SHOULD START PLANNING THE WEDDING NOW.
Actual meaning: He or she lightly brushed your hand.
The lesson
Event A having occurred means that Event A occurred. Anything else is additional inference at best or unfounded assumption at worst.
Medicine is your reality
In the same way, being a doctor does not automatically mean that you're smart or that you could do any other job. Passing medical school means you were able to pass medical school. That's a good achievement in itself, but it doesn't explicitly prove anything more than that.
The difficult thing is that you can't quite exist in two jobs at once; simultaneously being a doctor and a lawyer was what made the Crazy Cat Lazy start her cat collection.
It began with one.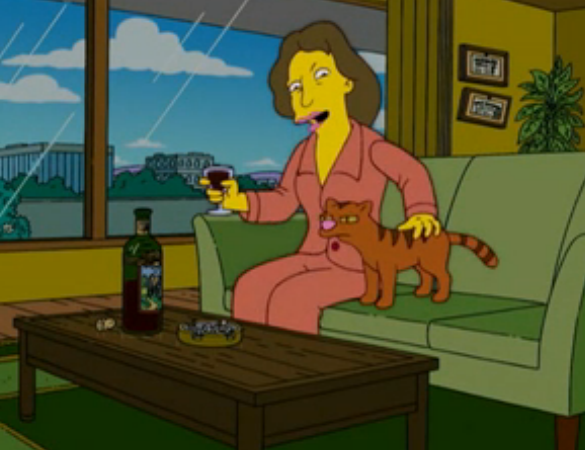 And then it ended with many.
Because the what if? situation didn't occur, it's hard for anyone to prove you wrong. Maybe you would have been a great computer programmer. Maybe you wouldn't have been. Maybe you would have been successful enough to invent Facebook before Mark Zuckerberg did. Maybe you would have been terrible, gone bankrupt and lived in a dumpster for 20 years.
You cannot accurately say that you would have earned a vast amount of money in an industry you never actually tried. You just wouldn't know, because thinking in terms of what if? is not productive or real.
It's entirely possible that the set of skills you have is best suited to medicine. It's entirely possible that your personality works in internal medicine but would have been utterly crushed in financial planning. Even if medicine seems to be working out for you, you might well have drowned in some other industry.
Because really, maybe this is where you fit. Maybe this is where your best contribution to society lies.
So remain grateful that you managed to find a place in this great industry. Stay happy for this fit and the fact that it has worked out. Or is working out. Or looks like it will work out.
Health economics considers the best use of scarce medical resources and you, an individual, are still a scarce medical resource. You are special and unique. You snowflake, you. There is only one of you in this world and it's wonderful that you've crawled your way into the industry you fit into.
This is in fact a once-in-a-lifetime opportunity. This is the reality that came true. This is where you belong, not in a world of second-guessing.
In learning the great art of medicine, you have been given an amazing privilege. If not for society's sake, make the most of it for your own sake.
References
Sheats, J. (2016, June 17). Want to Get Rich and Live a Comfortable Life? You Should Seriously Consider Being a Doctor as Your Path! Interview with Peter Steinberg. Radical Personal Finance [Audio podcast]. Retrieved from http://itunes.apple.com/